About me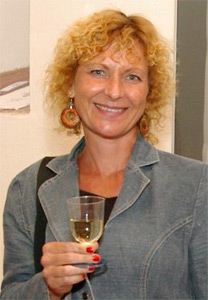 B. Kamila
Ho

ráková born as

Ja

koubková (

Hoja

)
She was born in 1973 in Pilsen, Czech Republic.
She studied art culture and management in the University West Bohemia in Plzen.
Her profession is painter and member of the Union of Artists in Czech Republic.
Since 1999 so far, she teaches at the School of Art in Plzen.
She won an award of a best teacher of art disciplines of West Bohemia, Czech Republic 2011-2013.
Her field focuses on: painting, drawing, graphics and collages.
Her works are in collections Czech and in other countries.